Knowledge Center Menu
Is Dock Insurance Covering Your Boat Lift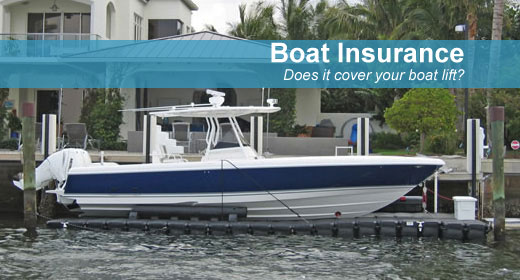 Most boat owners know that it's necessary to insure your boat and other watercrafts, but did you know that most boat insurance policies don't include your boat lift and other equipment that is not permanently attached to your watercraft? A basic boat insurance policy doesn't usually cover equipment like boat lifts, boat hoists, and dinghies. Make sure you have the facts about your policy whether you have had it for years or are in the market for a new one. Boat lifts are a valuable piece of equipment and can cost big bucks to replace if not properly insured. Here are some tips to consider when insurancing your boat lift and watercrafts.
Check your policy
Typically, boat insurance covers damage from collision, any liability or fault of yours, and damage in the event that your watercraft is stolen. However, most boat policies do not include other equipment like lifts and hoists unless you have a premium package or specifically add coverage. However, it's important to know the language of your policy and understand what is covered and what is not. It's good to have a hard copy of your insurance policy on hand to reference. If your policy doesn't include your boat lift, it needs to be a priority to add it to your existing policy or get a quote for a separate policy.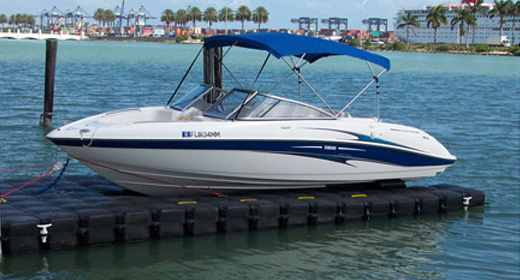 Purchase a policy that meets your needs
All boats, boat lifts, and other boating equipment can be insured - for a price. When getting a quote for a new policy or adding coverage to your policy, make sure you are as specific as possible about what kind of boat lift you have. You don't want to insure your boat lift for an amount higher than what it's worth. You also want to be sure that you have enough coverage and that you're covered for most scenarios and situations.
There are several factors insurance companies consider when it comes to underwriting boat lift insurance including the condition of your lift, where you store it, and what kind of boat or watercraft you have. Claims history and prior insurance history can also play a factor.
Bundle your policies
If you have to purchase a separate policy for your boat lift instead of adding it on to your existing boat policy, most insurance companies offer bundling discounts. Bundling your car, homeowners, boat and boat lift insurance can save you money versus having a policy for each category from a different company. Insurance companies want your business, so they have just as much to gain by offering you a one-stop-shopping experience for your different insurance policies.
Shop Around
If you're looking for a new boat lift policy, shop around. Get quotes from several different companies for the same coverage to compare the prices. Ask other boat enthusiasts to get their input about what company offers the best boat lift insurance for the price. If you have an existing policy, it's still a good idea to be aware of the competition. You could save yourself hundreds of dollars by spending some time researching other insurance companies.
Need to replace your boat lift? Jet Dock's floating boat lifts are user-friendly and safe. Our innovative lifting design is maintenance free so you can spend more time out on the water. Contact us today to find out what kind of floating boat lift you need.
Create Your Own!
By answering a few quick questions we will be able to tell you which dock or boat lift is the perfect fit for you.
Start Now! ▶
Tools