Floating Docks Designed For Ease With Drive On Dry Docking.

One Life. Live It On The Water.

Jet Dock invented drive-on docking, and our commitment to superior quality makes us the number one selling drive-on, floating dock in the world.

We've created solutions for everyone including Floating Platform Docks, Boat Lifts, PWC Docks and so much more. Discover the Jet Dock Floating Dock Life today!

Build your custom floating dock
Watch Our Floating Docks in Action
Jet Dock invented drive-on docking, and our commitment to superior quality makes us the number one selling drive-on, floating dock in the world.
We've created solutions for everyone including Floating Platform Docks, Boat Lifts, PWC Docks and so much more. Discover the Jet Dock Floating Dock Life today!
Create Your Own Floating Dock
What dock do you need? Answer a few quick questions and we can tell you which dock or boat lift is the perfect fit for you. Find your dock solution today.
Build your custom jet dock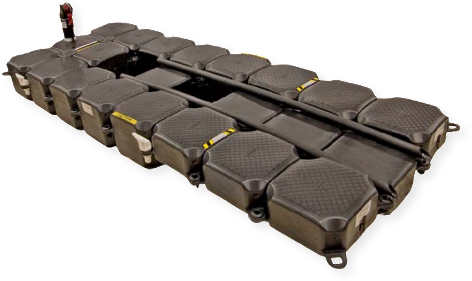 Boat Lifts and Floating Docks By Location
Jet Docks are so easy to use in any marine environment. These durable, portable, maintenance-free docks fluctuate with changing water levels. Known for their versatility, the Jet Dock easily moors to a fixed dock or seawall, a
floating dock
or to the shoreline when there is no existing structure. They work great for any type of craft in any location … salt or fresh water, shallow or deep, tropical or cold climates. The more challenging the marine environment, the more likely Jet Dock is the answer for you!