Locations Menu
Boat Docks and Lifts by Location
Jet Dock boat lifts and floating walkway systems are designed with you in mind. All of our modular docks and lifts can be installed in almost any water and weather condition, helping you enjoy time on the water. No matter what your location or situation, Jet Dock can help.
Superior in any water level
Whether you're docking your boat in shallow water, deep water, or even no water conditions, Jet Dock's floating boat lifts and walkway systems are designed to keep your watercrafts docked and out of the water. For shallow and no water conditions, Jet Dock's boat lifts only require water at the stern quadrant where watercrafts drive on to the lift. For deep water conditions, our boat lifts can be installed with ease even if there are no marine structures to attach it to. Simply installed on the sea floor and your floating boat lift is ready to use.
If your waterfront property or marina has fluctuating water levels, Jet Dock's are designed to float with the current and always has a safe boarding platform. Traditional boat lifts do not allow for water fluctuating and can potentially cause damage.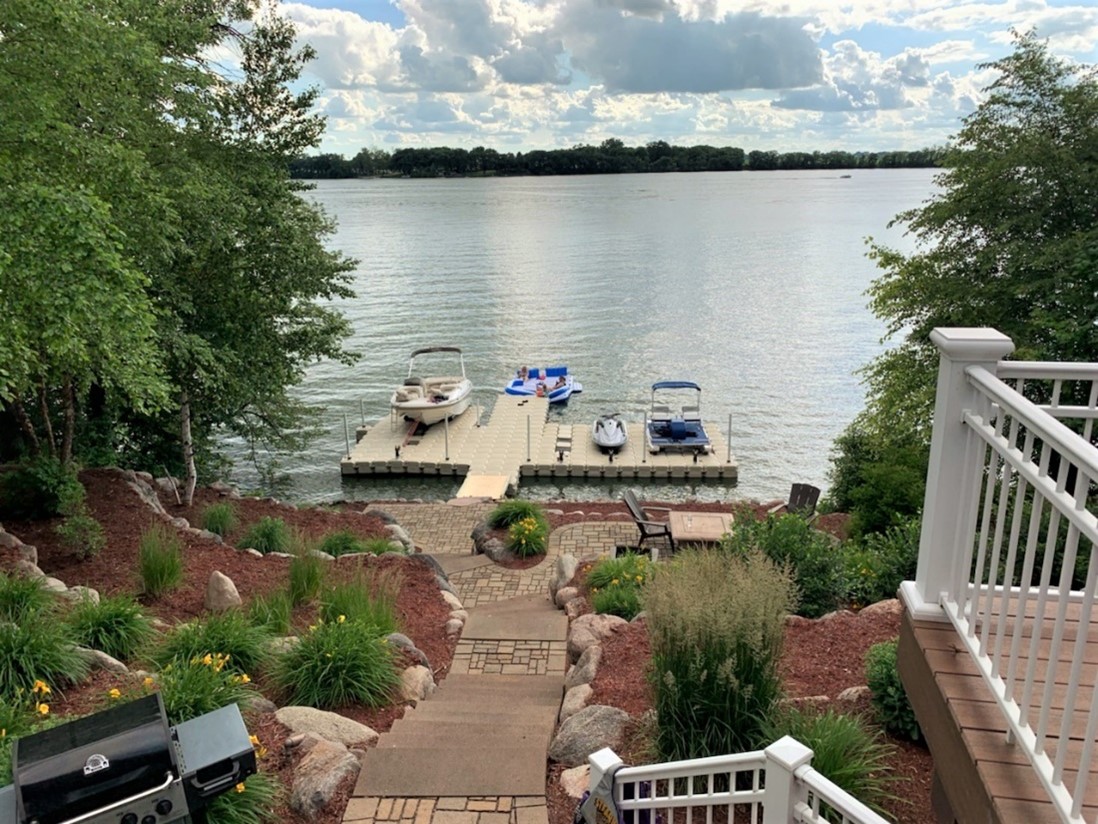 Boat lifts for any weather conditions
Similar to water levels, Jet Dock's are designed to operate in almost any weather conditions. For harsh weather like hurricane prone areas, our boat lifts can be spring tied, allowing it to move with the current, winds, and potential flooding that may occur. If storms are extremely severe, Jet Dock boat lifts are portable and can be stored indoors.
If you live in cold climates where rivers and lakes often freeze, Jet Dock's can be installed and left in icy conditions. Leaving a mechanical lift out during the winter months can cause severe damage and costly repairs. Jet Dock's are designed to withstand cold and icy conditions, saving you time and also giving you the opportunity to enjoy cold weather boating.
Waterfront and marina installation
Jet Dock systems can be installed whether you are fortunate to own waterfront property or you rent out a slip at a local marina. Traditional lifts and docks cannot be installed at a marina because they often interfere with the infrastructure of the slip. Jet Dock's are free of mechanical parts, pilings, and brackets. For both residential and marina installation, Jet Dock's are completely portable, making relocating simple and cost effective.
Check out how our Jet Dock systems can help you stay out on the water, no matter the weather or water conditions.


Create Your Own!
By answering a few quick questions we will be able to tell you which dock or boat lift is the perfect fit for you.
Start Now! ▶
Tools