Locations Menu
Cold Weather Boat Lifts & Icy Conditions
Boating during cold winter months can present big challenges for boaters, especially when rivers and lakes freeze over in subzero temperatures. Docking your boat on the frozen water can always be extremely challenging and traditional stationary lifts and docks are often destroyed during icy conditions. JetDock's shallow-drafting, durable modules help solve ice problems.
Docking in Ice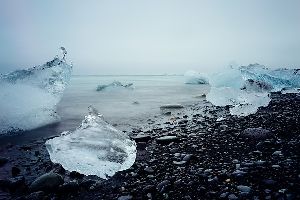 Most cold climate customers leave their Jet Dock boat docks and PWC lifts in ice for the winter. So long as you do not have "moving" ice that can tear the dock away or bang it up against another structure, the JetDock is perfectly fine to leave iced-in during winter weather. Unlike mechanical lifts, your JetDock does not have to be removed and land stored during the winter. For cold water boating enthusiasts, JetDock boat lifts save a lot of time and money during the winter months.
Modular and Portable Design
The best option is to remove and winterize your boating equipment if you're not planning to use it once cold temperatures hit. If you choose to store your JetDock boat lift indoors for the winter, it's easy to uninstall. Unlike traditional boat lifts, JetDock's don't have a mechanical or moving parts and don't require any electrical or permanent hardware. Simply untie your JetDock from rigid moorings (PDF) or remove the moorings altogether. Spring-tie your JetDock freely so it does not rub up against other structures, and do not leave the JetDock in locations where moving ice can tear it away and cause damage.
For most marina boat slips and quiet water areas, go ahead and leave your JetDock in the ice and say "hello" to it in the Spring. It will be there waiting for you!
Create Your Own!
By answering a few quick questions we will be able to tell you which dock or boat lift is the perfect fit for you.
Start Now! ▶
Tools