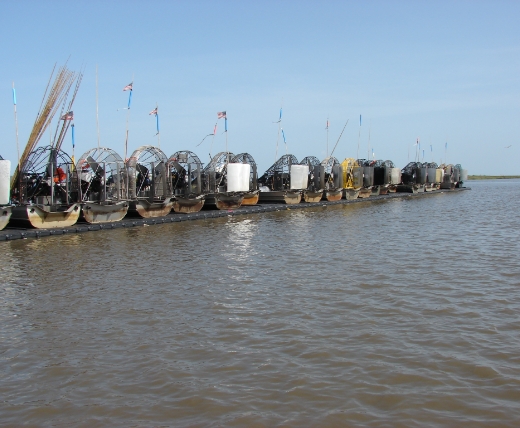 Commercial Boat Docks For Every Business
Whether operating a marina, managing a housing development or running a summer camp, our commercial-grade floating docks allow you to design and create a custom layout for your clients and customers. Create walkways on the water and provide convenient dry docking berths for easy stowage.
Get a boat dock that helps you manage your business for the present and future. As your needs change and expand, our commercial boat docks can expand with you. Capable of handling all kinds of vessels — from canoes and kayaks to fifty-foot performance boats — the modular design of our commercial-grade floating docks allows you to create new spaces whenever you need them.
Businesses and industries that use our commercial docks include:
Housing Developments (HOAs)
Marinas
Hotels and Resorts
Summer Camps
Boat Shows
Rental Facilities
Parks and Recreation
Government and Military
Provide Easy Access With Commercial-Grade Floating Docks
Access is always a critical factor when choosing your commercial docks. Because our floating docks sit mere inches out of the water, getting on board and launching your boat is easier than ever. In addition to launching your vessels, a commercial boat dock from Jet Dock provides an easily accessible platform to clean and maintain your boats. You can wash your hulls and perform maintenance on your fleet without ever leaving the waterfront.

A Commercial Dock For Any Water Depth
With our patented floating dock technology, the commercial boat docks we have for sale will work in as little as thirty inches of water depth. Our jet ski dock can be used with functional water depths as low as twenty inches! Since all loading and unloading is done at the rear, the front of your Jet Dock can even sit on the ground during low water periods. The commercial floating dock only draws about two to four inches of water when it is not under load.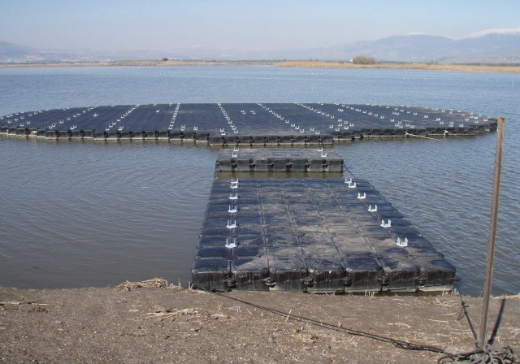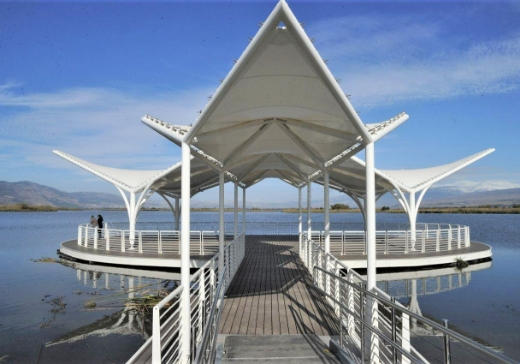 Commercial Float Docks For Boats and More
In addition to our world-class floating boat docks, Jet Dock produces commercial float docks for personal watercraft, kayaks, canoes and more. Using the same patented modular technology, our lineup of commercial-grade floating docks includes options for walkways, PWCs, kayaks and seaplanes. Available with all of the same great features as our boat docks, our commercial floating docks can be customized to suit your application. Extend the life of your PWC by securing your assets out of the water.
Create Your Custom Dock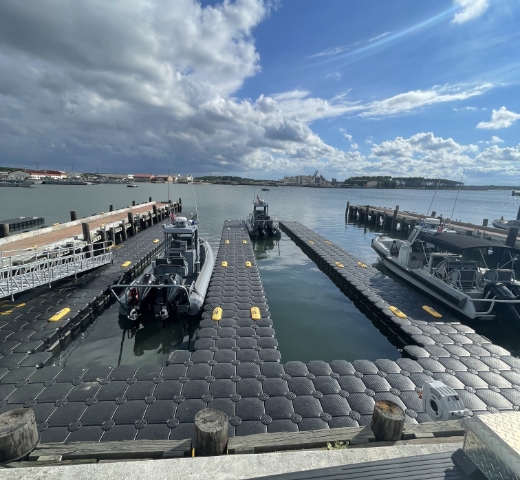 Contact Jet Dock Today For Commercial Docks
Jet Dock is a leading provider of commercial floating docks worldwide. Our international network of dealers allows us to supply you with a brand new commercial dock quickly and easily. Contact us to learn more about our modular boat dock technology and to discuss design and customization options. We also sell residential floating docks for private use. Check out our selection of dock accessories and commercial boat docks for sale. Place an order today!
Not sure which boat lift is right for you?
Use our quick and easy online tool to find the perfect boat lift
Find Your Dock