Featured Corporate Events & Boat Shows
Discover where Jet Dock will be next! Use this events calendar to learn about the events and boat shows Jet Dock will be participating in. Below you will find boat show schedules and information, tickets, and more.
Advantages of Jet Dock Boat Lifts
Jet Dock systems offer a wide-range of specialized floating boat lifts and drive-on dockings. Our durable drive-on floating docks are perfect for any marine environment - whether it be residential or commercial. Our docks are portable and require no maintenance, making them a perfect solution for your watercraft. No matter your watercraft or need, we have drive on docking solutions for you. Jet Dock safely dry docks sterndrive watercraft all the way up to 50' in length and beyond!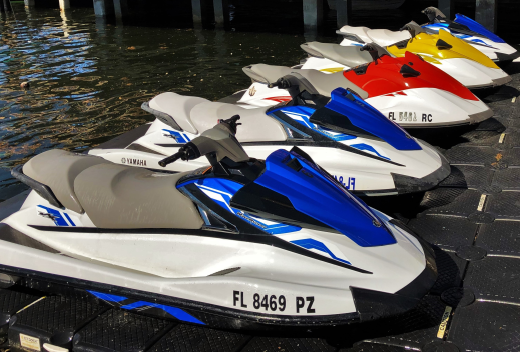 Docks for PWC from Jet Dock
At Jet Dock, we don't just make drive-on docking for boats. We also offer high-quality, durable PWC lifts and docking solutions. We offer jet ski docks, WaveRunner docking solutions, and much more that make enjoying time on the water a breeze. The benefits of our PWC docks are nearly endless but here some important features:
Lifetime limited warranty
Modular construction
Durable, high-density polyethylene construction
Easy to use
Jet Dock Even Makes Kayak Docks
Jet Dock doesn't stop at motorized watercraft. Oh no, we know there is a big hole that needs to be filled when it comes to kayak docking. That's why we've created floating kayak docks that make it easy and efficient to board and exit your kayak or canoe. Thanks to their modular design, our kayak docks are perfect for residential and commercial applications alike.

Create Your Own Boat Dock
Looking for the perfect boat dock or floating dock? Use our interactive dock finder to discover more about our available options. Answer a few basic questions about your watercraft and the location of your dock installation. For fast, professional advice, call us and speak with one of our Boat Dock Advisors at 1-800-538-3625. We'll match you with the perfect floating dock you need in five minutes or less.