Locations Menu
Saltwater Boat Lifts and Docks for Saltwater Regions
Maintaining the boating lifestyle in saltwater regions presents its own set of unique challenges. Unlike docking on a lake or river, specialty saltwater boat lifts are needed to protect your PWC or boat from the risks associated with prolonged exposure to harsh, salty water. If you don't utilize a saltwater boat dock or lift, you may unintentionally place your pride and joy in jeopardy. Fortunately, Jet Dock's saltwater floating docks and boat lifts will keep you from wasting time and money on unnecessary repairs. Read on to learn more about our essential boat storage products.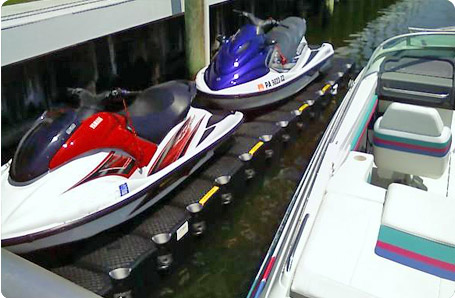 Saltwater Boat Lifts Are Optimized for Fluctuations
Unfortunately, changing fluctuations in saltwater can leave davits, boat hoists or elevator lifts in inconvenient and vulnerable positions. Not only that, but traditional types of boat lifts simply do not work in deep water and cannot handle these constant changes in the water level. On the other hand, when paired with a special mooring system, saltwater boat lifts work in any fluctuating water levels. These salt water docks will allow you to safely board and launch your PWC or boat, regardless of the water level's irregularities. You will always have a safe boarding platform right at the water's edge.
Saltwater Floating Docks Reduce Watercraft Damage
When your boat is tied-off in the water, the waves can push it into the wooden dock and slowly dent or scratch your watercraft. If it's parked too closely to another boat, the repercussions can be even worse. Dry docking your boat with one of our salt water docks, however, will protect your boat from damaging waves, currents and winds that can rock your boat into obstructions. Plus, our saltwater floating docks offer protection from powerful and harmful UV rays.
Saltwater Boat Lifts Prevent Corrosion
Jet Dock's saltwater boat lifts offer the ultimate protection from overexposure to harmful, salty water. Unfortunately, salt is one of metal's worst enemies and can quickly corrode various parts of your boat if it's left in saltwater for a long period of time. Or worse, your boat's motor could begin to rust and leave your PWC completely out of commission, costing you thousands of dollars and potentially ruining your summer of fun. Purchasing one of Jet Dock's patented saltwater boat lifts is a solid investment because they are intended to keep your watercraft out of the water and free from harmful salt.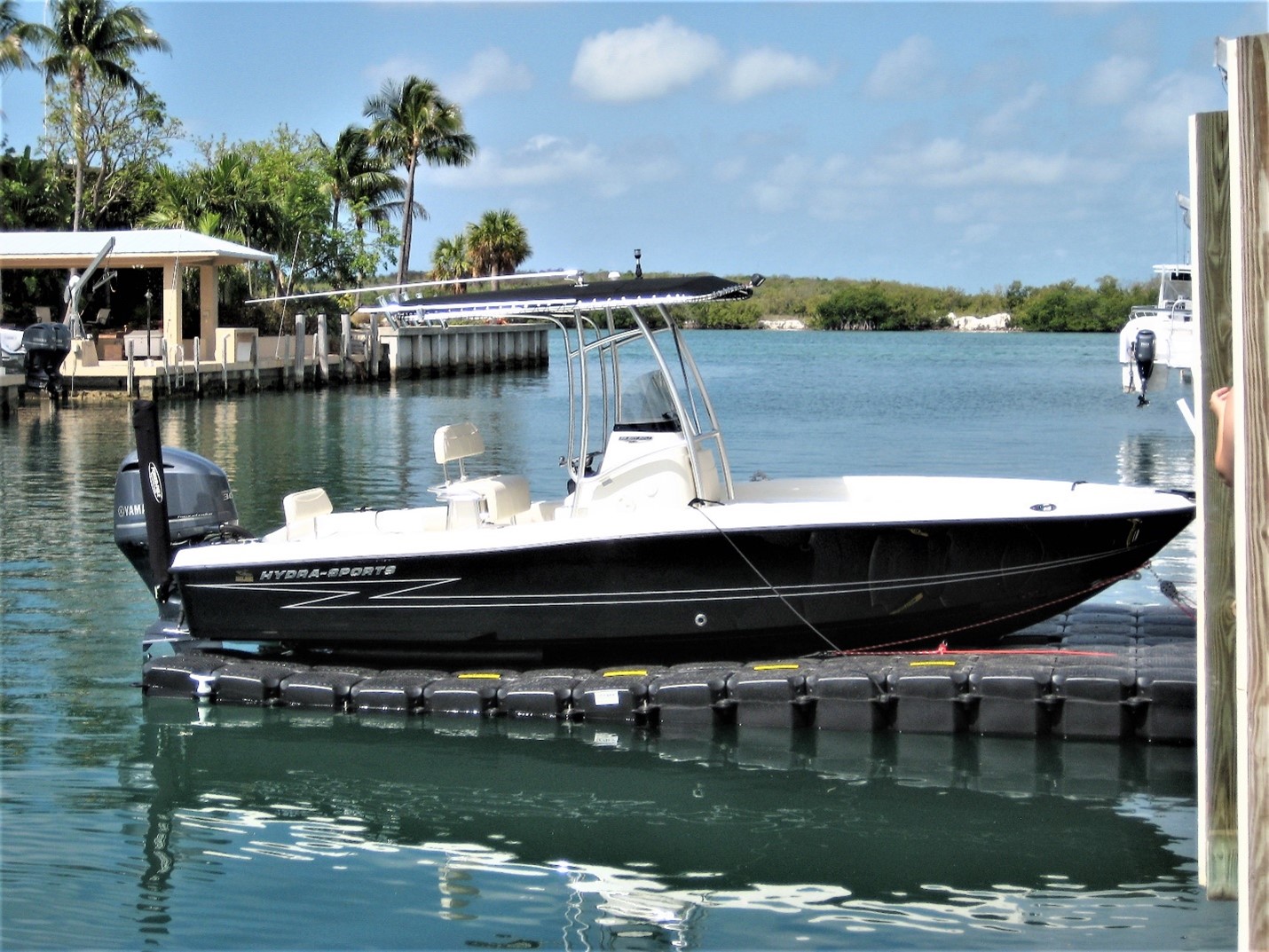 Saltwater Floating Docks Give You Easier Access to the Boat
The beauty of our saltwater floating docks is that they make it easier than ever for people to drive their boats onto the platform and stay put. Not only that, but these salt water docks greatly improve lift and access so that you can add fuel quickly or work on your boat more efficiently. Each system features a 270° walk-around platform, but you can modify our saltwater floating docks to be a U"-shape or T"-shape.
Saltwater Boat Lifts Feature The Jet Dock Guarantee
Some manufacturers have to fabricate a special salt water boat lift. Not at Jet Dock. All of our floating boat lifts and dock systems are designed for the saltwater environment. Jet Dock floats are made out of a high-density polymer HDPE (see our Material Specification Data Sheet) that is impervious to sun, salt and marine growth, with no rotting wood or corroding metal connections to consider. Jet Dock's Lifetime Warranty guarantees it.
Contact us to find out which of our saltwater boat lifts or docks fits your needs and get started today.


Create Your Own!
By answering a few quick questions we will be able to tell you which dock or boat lift is the perfect fit for you.
Start Now! ▶
Tools