Locations Menu
Hurricane Boat Lifts & Floating Boat Docks for Floods
Year-round enjoyment of the coastal boating lifestyle poses particular difficulties in hurricane-prone areas. A hurricane boat dock must be able to withstand an extreme weather environment unlike a residential boat dock that can stay away from the devastating storm surge a hurricane can bring. Therefore, special hurricane boat lifts are essential to reducing costly repairs and maintaining a safe dock for all boaters. Keep your watercraft safe in a hurricane proof boat dock from Jet Dock — made to withstand the unique dangers hurricanes pose to boats and other PWCs. Jet Dock's proprietary boat storage products take the stress so you don't have to.
Hurricane Boat Lifts That Can Ride Out the Storm
Hurricane waves are famous for their ferocity and size. When your boat faces the rising waters, Jet Dock's hurricane boat lifts feature portable designs, allowing your boat to ride out the waves and wind. Conventional boat lifts are hard-fastened and not quickly untied, so they don't move with the current like Jet Dock's hurricane boat lifts do. Our floating dock options are portable, with easy access to untie or spring-tie your vessel if you can't remove it from harm's way — as recommended in The Owner's Manual. We believe your Jet Dock hurricane boat lift gives you the absolute best chance of minimizing your losses in the face of an oncoming storm.
Hurricane Season and Boat Lifts: Working With Nature
It's an unavoidable fact: if you live in some coastal regions, you're going to face hurricane season. But the beauty and joy of cruising along, saltwater spray misting the air, makes it all worth it. And Jet Dock understands. That's why we've designed our products with hurricane season and boat lifts in mind. No boat lift is entirely impervious to the wrath of Mother Nature, but why work against her when you can work with her? Our hurricane boat lifts and boat docks for floods float above the water, moving with the current instead of being lashed and tossed about. This reduces damage, costly repairs and stress in an already stressful situation.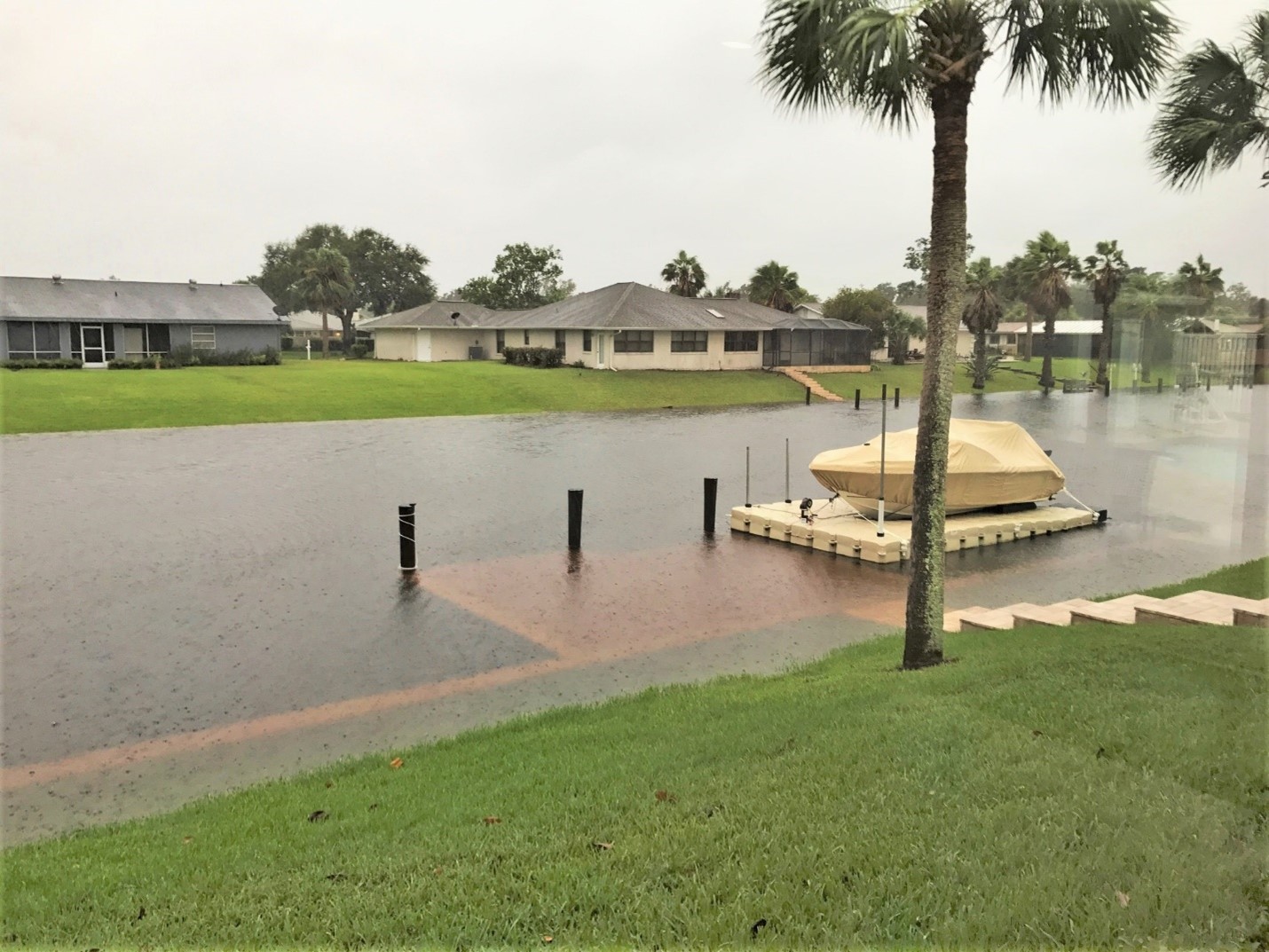 Advantages of a Hurricane Boat Dock from Jet Dock
Whether you're in an extreme weather port or not, saltwater regions are stunningly beautiful. Yet, they're devastating in their destructive power, with wind, waves, sun, salt, crustaceans and hurricanes threatening to wreak havoc. But Jet Dock's hurricane boat docks protect your boat or PWC in several ways.
Keeping your Boat or PWC Out of the Saltwater: Harsh and corrosive, saltwater eats the watercraft's metal hulls.
Moving with Fluctuations in Sea Level: Traditional boat lifts don't ride the waves like Jet Dock's hurricane boat lifts do — especially when paired with Jet Dock's unique mooring system.
Protecting From the Sun's UV Rays: Jet Dock's black polyethylene boat lifts are naturally UV stable, so they won't fade or suffer damage after prolonged exposure.
Being Unaffected by Barnacles or Algae: Our hurricane boat lift is virtually maintenance-free. The marine life clinging to the bottom won't affect buoyancy or any other aspect of the Jet Dock, so there's no need to clean the underside — which is one less chore for you!
Quick and Easy Access to Your Hurricane Boat Dock
When there's a hurricane on the way, the last thing you want to do is spend time getting to and from your boat. The hurricane boat dock comes with a 270° walk-around platform that you can modify to a full 360°. This unprecedented access is perfect for emergencies — just another of the many advantages of the Jet Dock system.
---
All Hurricane Boat Lifts Carry the Jet Dock Lifetime Warranty
Jet Dock is so confident our hurricane boat lifts will stand up to the harsh seawater environment, we proudly stand behind each one we sell through our lifetime warranty. It's this kind of commitment that marks the Jet Dock way. The high-density polymer used to make each hurricane boat dock won't corrode, fade, be damaged by marine growth, or suffer the fate of wooden or metal structures. That's because Jet Dock manufactures all its docks for seawater application
View the Jet Dock Lifetime Warranty
Not Sure Which Hurricane Boat Lift You Need?
Our interactive dock finder tool will guide you to the best hurricane boat dock solution based on your specific watercraft(s), marine setup, and hurricane/flooding conditions.

Create Your Own!
By answering a few quick questions we will be able to tell you which dock or boat lift is the perfect fit for you.
Start Now! ▶
Tools