Knowledge Center Menu
Things to look for when selecting a boat lift company
With all the different options in boat lifts available in the market, it may seem like finding the right lift for your boat could be the hardest part of the lift selection process. However, while this choice may seem like the most difficult, selecting the right provider could have the most ramifications in the long run when it comes to your satisfaction in both the product and service that you receive. Before you make your next boat lift purchase, make sure to consider different attributes of the company you are purchasing your lift from to ensure you get the product and service you and your boat deserve. Not sure what to look for? Start by looking the following 5 features or characteristics in your boat lift company.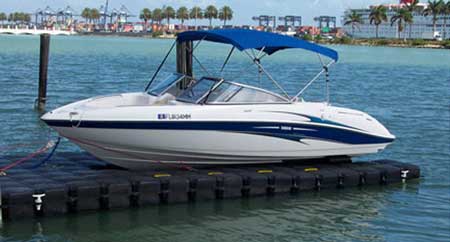 Does the company hold patents for their unique lift design?
It is easy to be seduced by the idea of getting new and innovative technology in anything you purchase. Boat lifts have evolved over time and every company out there will tell you that their lift design is better than all the rest. If looking into purchasing a boat lift with a unique design feature or technology, it is a worthwhile step to check that the company holds patents for those designs. When a patent is issued, it means that the design and schematic for the patented object is indeed unique and approved as an invention. Imitation products cannot be produced to the same degree of quality as the original, as directly copying the original materials and design would be considered unlawful infringement. If your boat lift company cannot readily provide you with patents for their products, you can look it up through the United States Patent and Trademark Office.
Does the boat lift company have reputable experience in the boating industry
Companies who consistently do well by their product offerings and customer service tend to be the companies that last the longest. Look for indicators of reputation such as how long the company has been active in the boat industry, they are constantly invited and showing at well-known boat shows, they have an informative website. These simple things can give you confidence in knowing that you are dealing with a legitimate and respectable company.
Are there multiple and easy ways to contact the company if you have a question or issue?
Your relationship with your boat lift provider should not end the second your transaction is over. Make sure you have ways to contact the company after the dust has cleared in case you come across any questions or issues. A good company stands behind their product and will remain available to their customers after purchase. Look into whether you will be given a customer support phone number or if the company has contact information or contact forms on their website.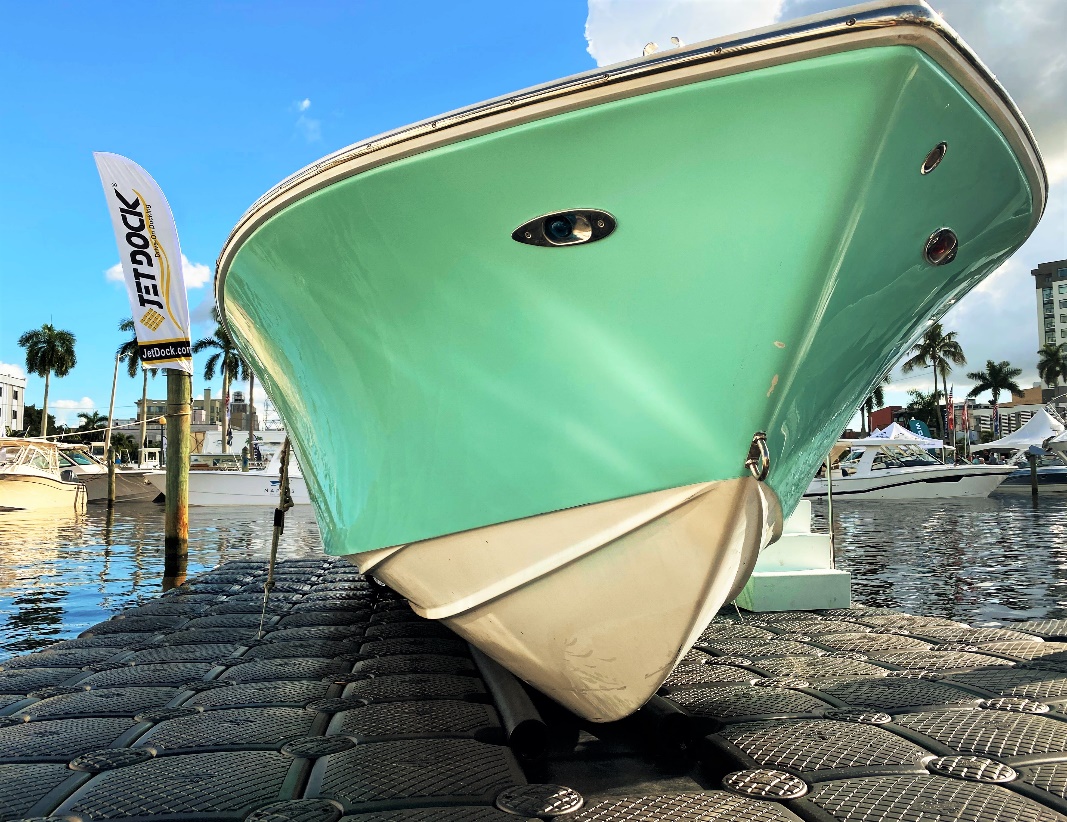 Does your lift come with a warranty that is honored by the company?
Boat lifts are not cheap - so you will want to feel assured that if your lift is defective there is a course of action you can take to have the problem remedied. Be sure to ask before buying anything what warranty, if any, the company offers and what exactly it covers knowing that boat lifts are complex and unique products with their different moving parts, placement on water, and function. Keep in mind that manufacturer warranties are typically different than warranties provided by the company you are buying from. If your lift only comes with a manufacturer warranty and you are not buying direct, you will not be able to go back to the company you bought the lift from if something is not working optimally.
Are their reviews or testimonials about the company?
No one can speak better to a company's service than people who have experienced it for themselves. Do a quick search for reviews of the boat lift company to find trends in the quality of customer service and product. Reviews can be housed on the company's website or on moderated 3rd-party sites and can provide real insights into what your boat lift purchase experience can be like. If you do purchase a lift from a company, make sure to leave a review yourself so as to help the next consumer looking to make their own lift purchase.
If you are looking to buy the best boat lift available from a reputable boat lift company, contact Jet Dock Systems! We offer superior customer service, lifetime warranties on our lifts and docks, and hold multiple patents for our easy-to-use floating boat lift and dock systems.
Create Your Own!
By answering a few quick questions we will be able to tell you which dock or boat lift is the perfect fit for you.
Start Now! ▶
Tools