Knowledge Center Menu
3 Reasons to Choose a Portable Boat Lift Over a Stationary Boat Lift
If you live on or near a lake where you store your boat, a portable boat lift may be perfect for you. Generally speaking, when renting a slip throughout the year to store your boat, there are a few different slip options to choose from.
One option is to utilize a slip with a stationary hydraulic lift. But these are significantly more expensive than a lift-less slip and don't offer you much flexibility in terms of moving your boat.
Another option is to leave your boat in its lift-less slip year-round. But you probably don't want to leave it sitting in the water through the winter, or at all, for that matter. Leaving your boat to sit in the water for prolonged periods of time can leave permanent stains on the hull. Salt water, especially, can cause irreversible corrosion. And allowing your boat to sit in below-freezing water is also not recommended, as it can do permanent damage to your prop or other important components if the water seeps in and freezes. So, a slip without a lift is usually not even an option, unless you live in a warmer climate without worry of the water freezing.
A superior alternative is to use a portable boat lift. Compared to other options or types of boat lifts, this route allows you the versatility, portability and protection you're looking for when storing your boat.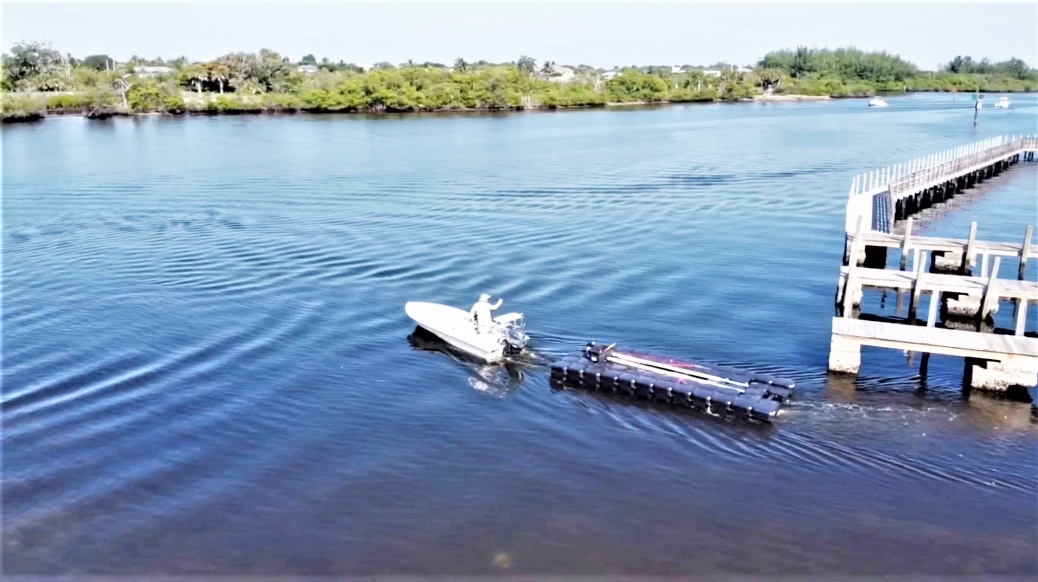 1. Versatility is a Dream with Portable Boat Lifts
Portable boat lifts can be shrunk down or expanded by removing or adding modules, allowing you to accommodate large or small boats, or even jet skis. This versatility is invaluable if you have multiple water vehicles or for when it's time for you to purchase a new boat.
2. Portable Boat Lifts Have Amazing Convertible Features
The same modules that are used for our portable boat lifts are used across all of our lift and floating dock units. If you ever need to convert your boat lift into a floating walkway or work platform, it can easily be done! Because of the modular design, these units have many applicable uses on the water. Another nice feature of all of our lifts is that they have no moving parts, allowing them to be largely maintenance free.
3. With a Portable Boat Lift, Moving Your Boat is Easier Than Ever
In addition to being able to accommodate boats of different sizes and converting your lift, you can easily move, transport and relocate your boat and lift to another location on your property if needed. Moving a boat lift and your boat is important if you're in the midst of developing your dock or waterfront facility and need to clear a space to continue construction. With a portable boat lift, you're also able to rent a lift-less boat slip for less money than a slip with a lift because you can easily use your own lift.
No matter the size of your boat, we have a portable boat lift for sale that will allow you to use the easy drive-on boat lift method (video), accomplish maintenance-free construction, and experience superior boarding and access. For more information on Jet Dock's floating boat lifts for sale, visit our boat lift product guide.
Shop Now ▶
Create Your Own!
By answering a few quick questions we will be able to tell you which dock or boat lift is the perfect fit for you.
Start Now! ▶
Tools