Knowledge Center Menu
Floating Swim Platform And Swimming Docks Buying Guide
If you live on a lake or body of water, a swimming platform can help you get the most out of it. And while our popular floating dock is most commonly used for boating, it also makes for a perfect floating swim platform. Let's discuss why you should consider a floating swimming platform and what to look for when exploring your options.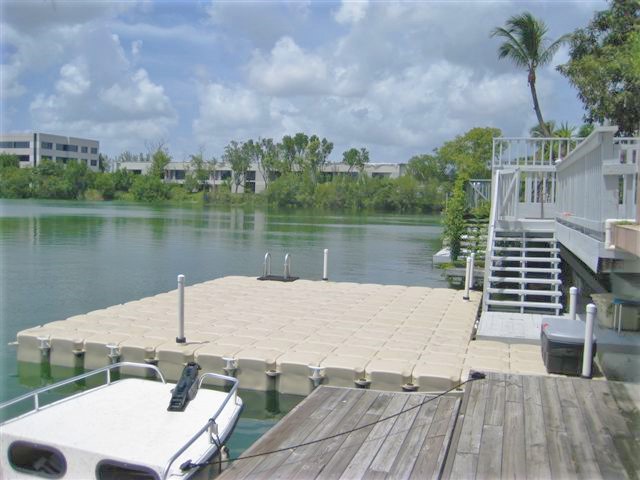 Why You Should Consider A Floating Swim Platform
Jet Dock's floating dock is easy to install and ideal for a variety of uses outside of boating. These include swimming, snorkeling, scuba diving, photography and even wildlife research. Our swimming docks are the no-hassle, zero maintenance alternative to traditional docks. Here's why:
Floating Swimming Docks Are Safer Than Traditional Docks
When you're relaxing or diving off of your swimming platform, the last thing you want to worry about is slipping or getting a splinter. With Jet Dock, you don't have to. We designed our floating swimming docks with safety in mind.
Our floating swim platform includes the following safety measures:
Superior slip resistance
Soft, round edges
Durable, high-quality materials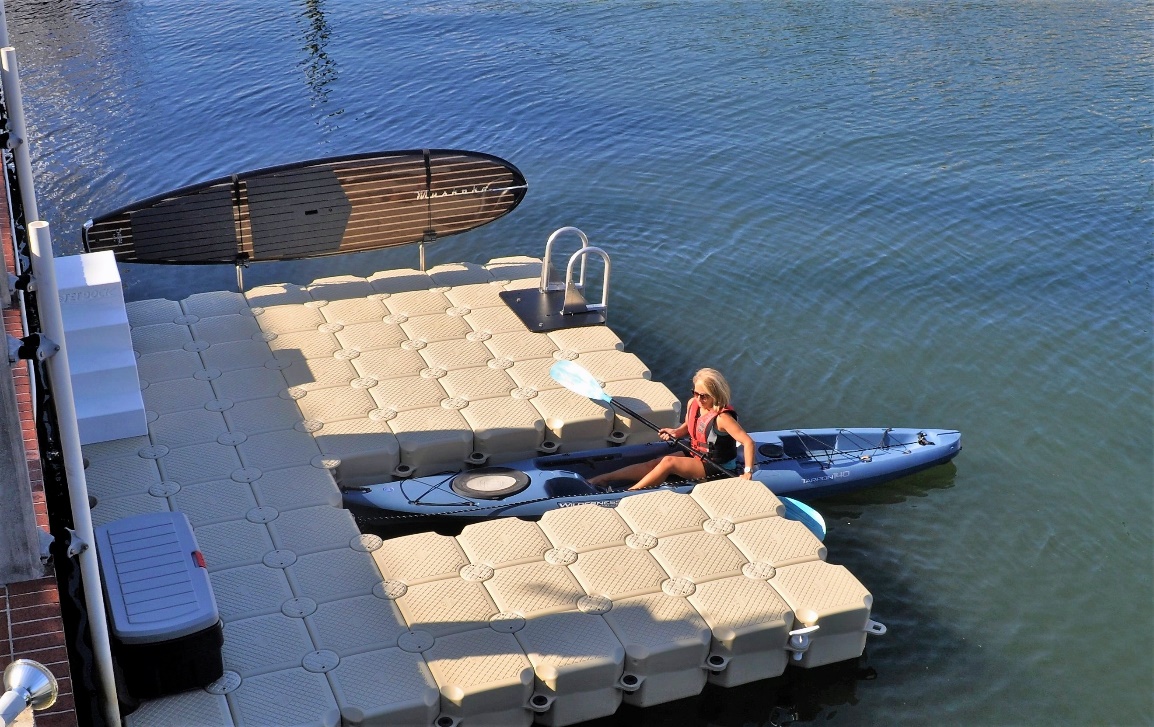 A Floating Swim Dock Requires Less Maintenance
A Jet Dock floating swim platform requires almost none of your typical dock maintenance. In fact, because there are no motors, cable gears or electricity, there's nothing to grease, lubricate, rust, rot or corrode. Simply keep the surfaces clean and free from debris and your floating dock will pretty much always work.
Jet Dock swimming docks are made from the finest high-density grade polymer, which also makes them an environmentally friendly option that won't crack or degrade from UV or marine exposure. And because of the modular design, in the rare event that a piece of your dock breaks, you can easily replace that one piece as opposed to having to replace the entire floating swim platform.
A Floating Swimming Platform Is Incredibly Versatile
Floating swimming docks provide the versatility and ease you want in your new swimming platform. Jet Dock's floating docks can easily be shrunk down or expanded by removing or adding modules.
And if you ever need to convert your swimming platform into a floating walkway, it can quickly and easily be accomplished with our floating dock system. This versatility and convertibility make floating swimming docks an appealing option when considering a new swimming platform.
What To Look For In A Floating Swim Platform
Once you've decided to go with a floating swim platform, it's time to start shopping around. There are four key things to look for to ensure you get a superior product that will last for years to come.
1. Durability
No one wants to spend their weekend removing protruding nails or replacing old planks. Your swimming platform shouldn't be a chore. Look for a dock that's made of high-quality materials and offers unmatched durability. This means minimal maintenance, if any, in the long run.
2. A Non-Slip (Splinter-Free) Surface
When out on the lake, safety is the most important thing to keep in mind. Make it so that, in terms of your floating swim platform, you don't have to give it another thought. Opt for a dock that offers a non-slip surface made from a splinter-free material. Trust us, your feet will thank you.
3. Size Options
One size most definitely does not fit all when it comes to your new swimming platform. You need a manufacturer that offers a wide range of customization options so you get just the right dock for your space.
4. Room To Grow
In case you ever want to change up the shape or size of your swimming platform, you need a dock that offers true versatility and mobility. Look for a floating dock that makes it quick and virtually painless to shrink and/or expand.
Enjoy The Benefits Of A Jet Dock Floating Swim Platform
At Jet Dock, we designed our floating docks and walkways with your family's safety in mind. With a hassle-free dock, you can spend more time out in the water having fun and less time worrying about getting injured or maintaining your swim dock. Have a question or need more information about our floating swimming docks? Reach out today.
Find Your Dock Now! ▶
Create Your Own!
By answering a few quick questions we will be able to tell you which dock or boat lift is the perfect fit for you.
Start Now! ▶
Tools