Knowledge Center Menu
Getting the Most Out Of Your Floating Dock
Floating platforms have a number of uses that you may have never thought of. Need to clean the hull of your yacht? A floating platform can be used as an easy way to navigate safely around the base of your yacht while you are cleaning it and it gives you a nice large flat surface to set your cleaning materials on. The larger the surface area of the floating platform, the more stability that is gained promoting a safer and worry-free experience.
The most traditional way to use a floating dock is to anchor it in the middle of your pond or lake and use it as a fishing or swimming platform. It's the best of both worlds for dad and the kids, as long as the kids aren't trying to swim while dad is fishing. Another common use is as a floating walkway to your boat slip or for adding an extension to your existing traditional walkway.
Jet Dock's floating docks are modular and portable, meaning that they can be easily crafted into any shape that you like for whatever custom purpose you require them for. Because they are modules, they can also be transported to and from locations easily. Throw the modules in the bed of your pickup truck and you are good to go.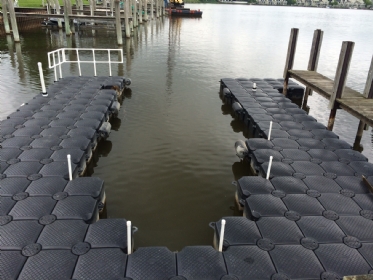 In the image above, the modules were pieced together to make a perfectly fitting dock surrounding their boat.
Safety was a huge concern throughout our design process of our floating modules. Our modules feature a non-skid surface created out of durable high density polyethylene. The deck surface is dry, self-bailing and water-draining to provide as safe of an experience as possible. If that's not good enough, they are also maintenance-free.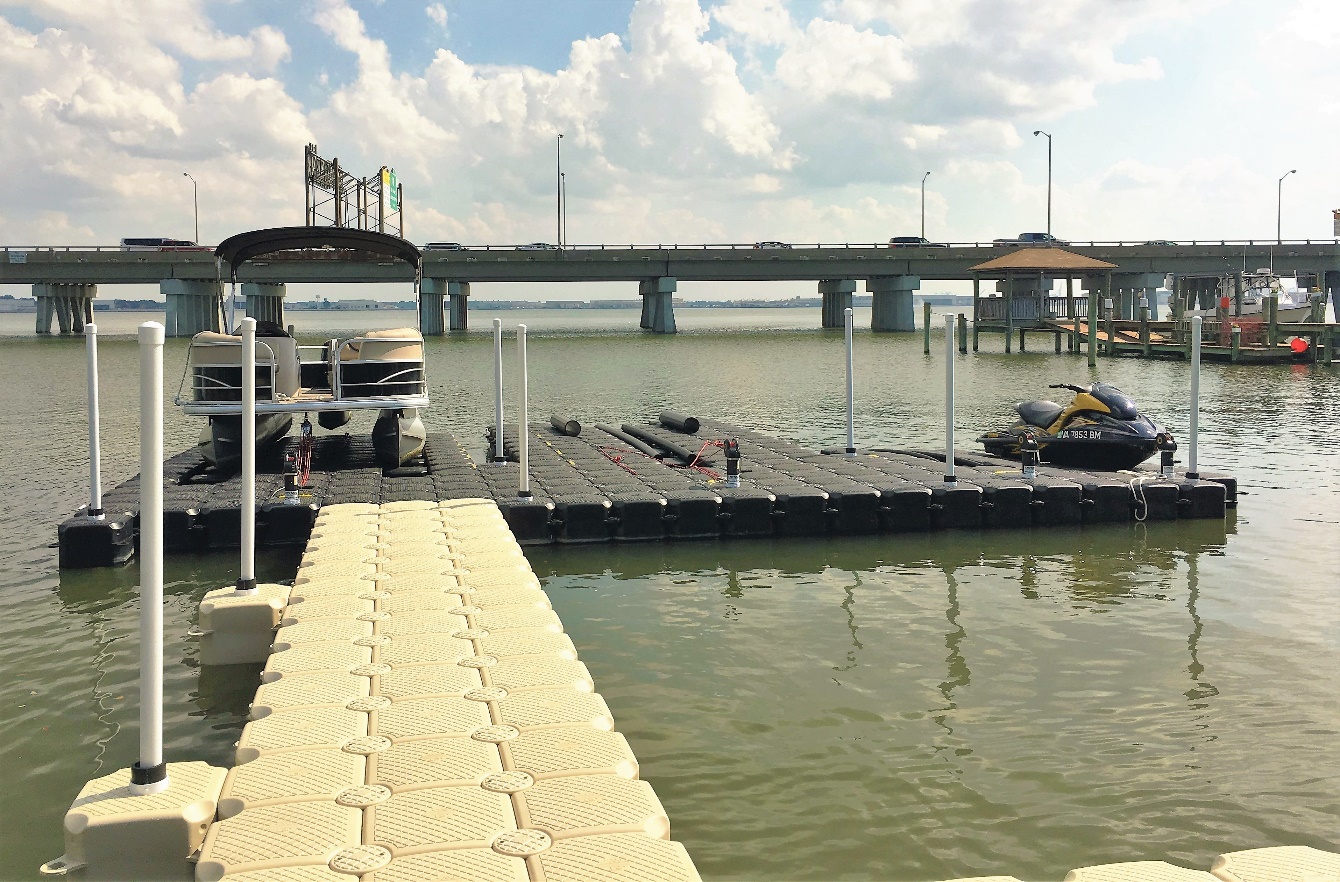 Our modules are easily assembled and ready to use. Perimeter tie-off cleats are standard allowing you to secure your walkway, platform, or dock easily and safely.
If you have any additional questions about any of our products, visit our boat lift knowledge center or contact us and we will be happy to help you. Learn more about our modular floating boat docks here.
Create Your Own!
By answering a few quick questions we will be able to tell you which dock or boat lift is the perfect fit for you.
Start Now! ▶
Tools