US Naval Assault Craft Unit One Takes Delivery of 40,000 lbs. Capacity Lift
In Sept 2008, Jet Dock delivered two 50 ft. Performance Series Floating Boat Dock Naval Assault Craft Unit One in San Diego, CA.
The 50 ft Performance Series Dock will be used by Assault Craft Unit One (ACU1), for dry-docking 40,500 lbs Military Prepositioning Force landing craft. The docking system is 53' 4" long, 21' 8" wide and is the third commercial application of Jet Dock's four valve/four pontoon lifting system.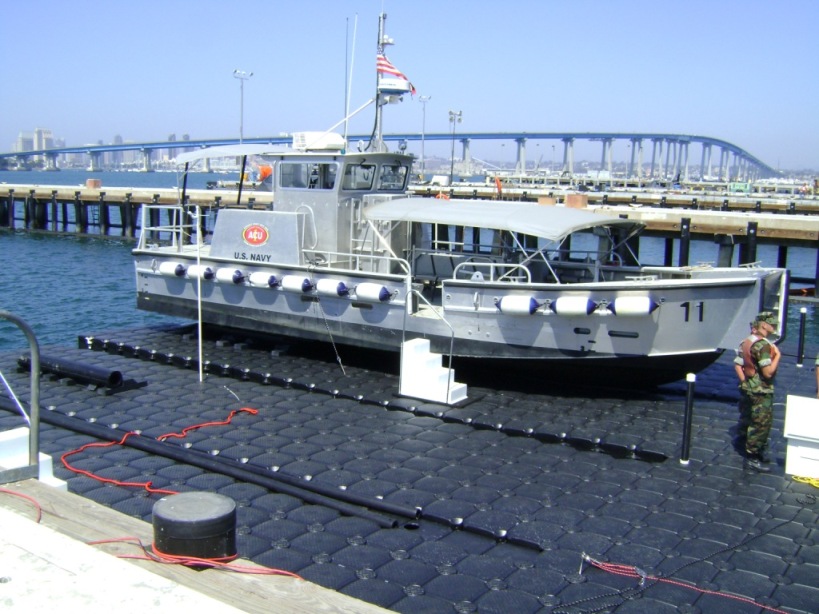 The landing craft operated by US Navy MPF Squadrons are 44 ft. long jet driven craft that are designed to move personnel and material to the beach, carry out force protection and other missions.
Create Your Own!
By answering a few quick questions we will be able to tell you which dock or boat lift is the perfect fit for you.
Start Now! ▶
Tools