Knowledge Center Menu
Top 4 Reasons to Have a Floating Dock or Floating Walkway System
Thinking about getting a floating walkway system? Well, think no more. We're here to tell you why you should ditch your stationery walkway and invest in a floating dock.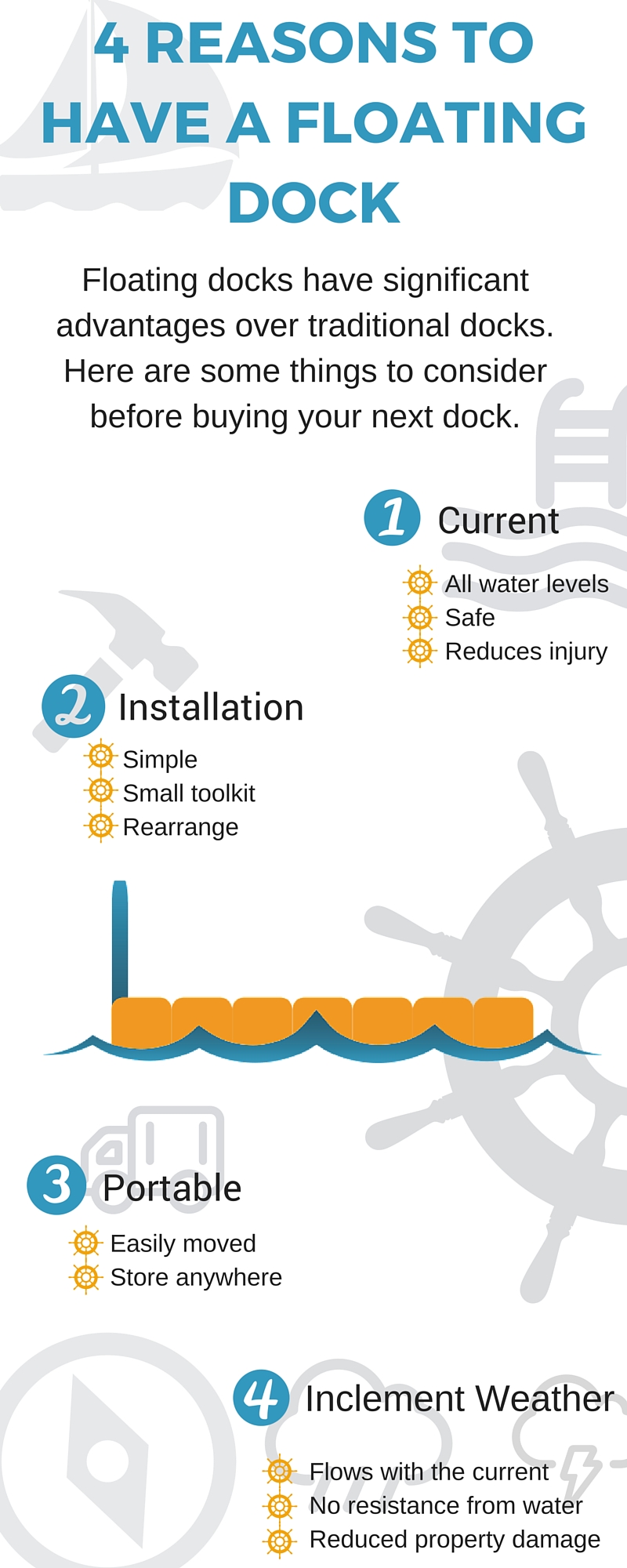 1. Floating Walkway Systems Go with the Flow of the Current
No matter what body of water you're on, tides can fluctuate in an instant. Whether it's bad weather or a change in season, traditional docks can be dangerous due to the fact that they're stationary.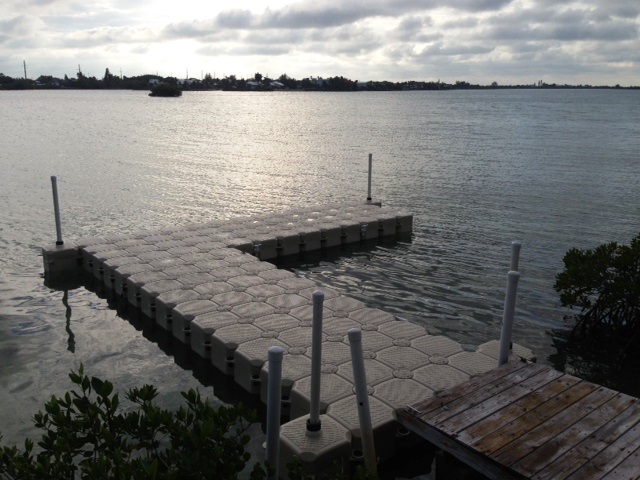 Floating docks are perfect for every season and condition because they float above the water, making it safe and easy to jump to a kayak, boat or jet ski. With a floating dock, you no longer have to waste time trying to wrangle your boat into place. Our docks can also reduce the risk of injury, helping to prevent you from falling overboard.
2. Installation Couldn't Be Simpler
With our floating docks, installation is incredibly simple. Our floating walkways require only a simple tool kit — no need for power tools or prior experience. Change the look of your floating walkway system by widening, lengthening or even altering the shape of it. Regardless of what you want, Jet Dock's floating walkway systems can be installed and changed quickly and easily.
3. Floating Docks Are Portable
Even better than floating above the water, floating boat dock walkways are extremely portable. If you move, you can take your dock with you anywhere you go. It can easily be removed and installed in a new location. And if there's a hurricane or any other natural disaster, our hurricane boat lift and docks can be broken down and stored away for protection.
4. Floating Dock Systems Are Safe During Bad Weather
If you choose not to remove your floating dock during bad weather, no worries. Since the floating walkway goes with the natural current and tide, it will be able to ride out a storm without resistance from the water. Water levels and conditions can change quickly, making the floating walkway the best choice when it comes to safety.
Whatever your reason, floating walkway systems are the smart choice. They're safer, easier to install and remove, and will last longer than traditional docks. Floating docks save you time and money. Not to mention they'll keep you and your property safe during unexpected situations.
Ready to make the switch? Check out Jet Dock's floating dock walkway today. Have a question or need more information? Reach out to our customer service team now.
Find Your Dock Now! ▶
Create Your Own!
By answering a few quick questions we will be able to tell you which dock or boat lift is the perfect fit for you.
Start Now! ▶
Tools