Conventional Floating Dock Walkway
The Conventional Floating Walkway Dock is 10' wide by 10' long. Modular, changeable design that allows walkways of any size and style to be created. Perimeter tie-off cleats included.
Standard Walkway Features
Assembled & Ready To Use
Lifetime Limited Warranty
Durable High Density Polyethylene Construction
Patented, Modular, Changeable Design That Allows Configurations Of Any Size & Style.
Non-Skid Surface
Expandable Walk-Around Space
Perimeter Tie-Off Cleats
Provisions For Security System
Dry, Self-Bailing, Water-Draining Deck
Diagrams & Technical Schematics
Select the thumbail to view larger image.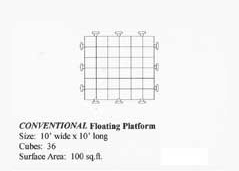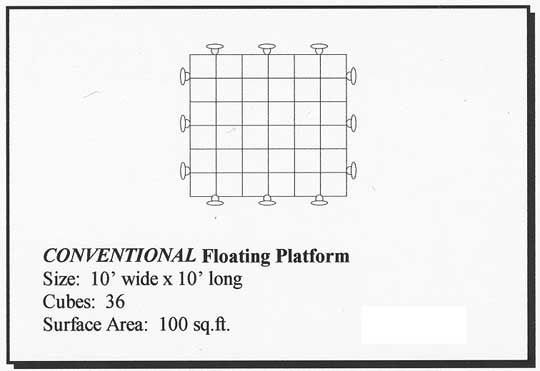 Other Floating Walkways
Create Your Own!
By answering a few quick questions we will be able to tell you which dock or boat lift is the perfect fit for you.
Start Now! ▶
Tools