Knowledge Center Menu
Top destination to catch fall foliage on the water
In many parts of the country, temperatures are still in mid-summer form. However, leaves are beginning to fall and you can almost smell it in the air - autumn is on its way. That means that leaves will soon be changing colors, making for a spectacular sight. Millions of Americans head out on the road each year to catch fall in action from their tiny car window. Why not try a different vantage point and catch all of the action from the water? There are so many beautiful places to head out on a boat and experience the changing of seasons up close and personal. Here are the top 5 places to watch the leaves change this fall.
Experience the Adirondacks in autumn for an unbelievable experience. With only a few species of trees in this area, leaves change in near unison and you can see it all right from the water. With tree-lined mountains for days, it will be hard not to be left in awe.
One of the most beautiful places in the country, Lake Jocassee is home to cascading waterfalls and spectacular views of fall foliage. Tucked away in the Blue Ridge Mountains, this man-made lake is the perfect destination to get away and watch mother nature paint a work of art.
Autumn doesn't only happen on the East coast - there are amazing destinations on the West coast including Lake Tahoe to watch the leaves change. Lake Tahoe is a huge destination for boaters wanting to catch autumn in action. With several marinas and boat rental options, it shouldn't be hard to get out on the water and watch the aspen trees slowly turn golden yellow and orange.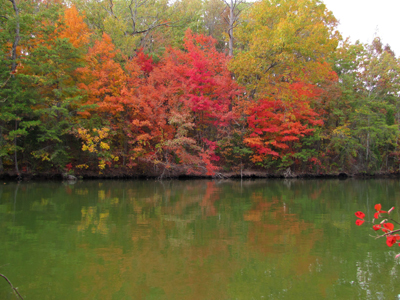 Over 15,000 acres surround more than 350 miles of shoreline of Tellico Lake, making it one of the top boating destinations in the country. Shorelines back into the edge of the Smoky Mountains, creating a spectacular view of overflowing hillsides of golden yellow, crimson, and scarlet leaves.
With the mountains in the background of Whitefish Lake and Glaciers National Park, it's an amazing experience to see the contrast of colors with the autumn leaves and dark evergreens in the distance. Whitefish lake is one of the largest freshwater lakes in the country and a great weekend getaway to experience the surrounding scenery.
Do you already have a spectacular view from the water? Now you need a Jet Dock floating dock and boat lift to spend more time enjoying your views and less time messing with your lift. We offer the best solution to traditional wooden docks and lifts with a maintenance free, patented modular dock that can be designed to fit your specific needs.
Create Your Own!
By answering a few quick questions we will be able to tell you which dock or boat lift is the perfect fit for you.
Start Now! ▶
Tools