Knowledge Center Menu
Boating tips for a better experience on the water
Whether you're a novice boater heading out on a day trip or you're an expert captain venturing out for a weekend, it's important to have all of the essential items you need to enjoy your trip. Here are some important tips and items that are a must for any boat outing.
Make a checklist before you leave the house
This seems like an obvious thing to do but it's important to make a checklist of all the possible items, accessories, and supplies you might need on your trip. Here are some things you might not have thought of.
Liquid soap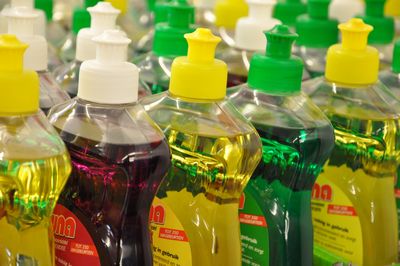 For those who tow their boat to the water, apply liquid soap to the front of the boat and windshield and don't forget to take it with you to repeat this step on the way home. It will keep your boat looking great and it will make it easier to remove bugs from the road trip once you arrive. This is especially helpful in the southern states where bugs are very prevalent.
Old Towels
You can never have too many old towels laying around, especially if you have a cooler on board. Your cooler is an essential part of your boat outing and no matter how heavy it is, it's going to slide around when you are full throttle out on the water. Place one of your old towels underneath it and this will help keep your cooler in place.
White vinegar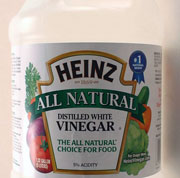 Another important item to add to your checklist is vinegar. Vinegar is a staple in almost any cleaning supply but it's especially effective at removing mold and there is no getting around mold when it comes to your boat. White vinegar is the way to go. It's cheaper and safer than bleach and doesn't have a harsh chemical smell. Simply use the vinegar as you would any other cleaning solution and wash the mold algae away.
There is no such thing over preparing
When taking a trip out on the boat, even for a day, it's almost impossible to over prepare. This means that you want to have extras of everything.
Supplies
Don't forget to bring extra supplies like fuel for your boat, sunblock, and insect repellent.
If you don't already have one on board, bring a paddle or two in case of motor problems or you run out of your extra fuel.
Stock up on extra life jackets and be prepared with various sizes to anticipate for kids and even pets.
Keeping extra seasickness remedies onboard can help avoid cutting trips short. If you are prone to seasickness or someone on the trip is, having ginger and sea sickness wrist bands on board can go a long way.
Important accessories
Extra:
Hats
Sunglasses
Flip flops
Waterproof camera
Lip balm
Rain gear
Beach towels
There are just a few items that you should have plenty of extra's for ensure smooth sailing.
Drinks and snacks
It's essential to prepare drinks and snacks for a long ride out on the water. You can never have too many rations and leftovers are never a bad thing. Having the right supplies and enough of them can make the difference between a boat trip gone wrong and an enjoyable day or weekend on the water. Need a boat dock to house your boat? Jet Dock are leaders in innovative floating dock and boat lift technology. Our patented floating docks and boat lifts are maintenance free and can be designed to fit your boating needs. Contact us today and find out more about our floating docks and boat lifts.
Create Your Own!
By answering a few quick questions we will be able to tell you which dock or boat lift is the perfect fit for you.
Start Now! ▶
Tools