Knowledge Center Menu
4 things to consider when planning a boat trip for your vacation
Vacation is a time to relax and unwind from the chaos of everyday life. As you begin to plan out your vacation, you decide that at least one day of your trip will be dedicated to heading out on the water and truly relaxing. However, planning a boat trip during a vacation can be hectic if the small details aren't thought out ahead of time. That's where we come in. We want you to make the most of your vacation, especially if boating is involved. Here are some tips for including a boating trip on your vacation.
Boat rental vs boat charter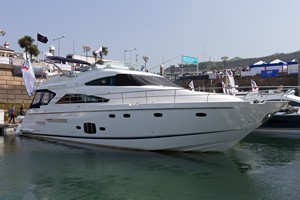 The most important thing to decide is whether to rent a boat or charter a boat. Depending on how long you decide to be out on water determines what kind of boat you'll want.
If you rent a boat, typically, they're smaller motor boats that are not equipped for stays longer than one night. When renting a boat, most of the time you're responsible for supplying all of your own equipment but it allows you to create your own experience, hire your own crew and customize your route. Start your search for a boat to rent with Get My Boat.
If you plan to extend your boat outing longer than a day or two, consider chartering a boat. Boat charters are made for bigger boats like yachts and sailboats. When chartering a boat, you have the ability to either operate the boat yourself, similar to renting, or hire a captain and staff to navigate. Boat chartering can be much more expensive than renting a boat, but the experience could be well worth the price.
Be sure to do your research on companies around your vacation spot to choose the best option for you. If decide on boat charting, start your search with Cruising World to help find a reliable and trusted company.
Book in advance
Memorial Day weekend marks that start of boating season in most parts of the country. The summer and weekends are also busy times for boating, so book and plan in advance. It's a good idea to book your boat outing the same time you're planning your vacation to avoid scheduling conflicts. By booking your trip or boat rental early, this leaves room to reschedule if needed.
Check operation requirements
Each state has their own requirements for operating, renting, and chartering boats. Do you research before booking. Some states require operators to take an education class before taking a boat out on the water. In some cases, you may have to have a boating licenses in order to operate a watercraft.
Each rental or charter service is also different. Some companies may have an age restriction on operating a boat. Be sure to check local, state, and company regulations before booking your trip.
Contracts, waivers, and deposits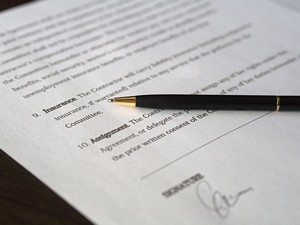 Once you've decided to book your boat outing, rental and charter companies typically require a deposit to put down in order to hold your reservation. In most cases, you'll be required to sign a contract to protect both your party and the company and to prevent miscommunication. It's important to read over the contract thoroughly to avoid any loopholes and to be sure you fully understand what you are responsible for when you take control of the watercraft.
Once you arrive on the day of your boating trip, most companies require you to sign a waiver, giving you full responsibility for the boat and the people aboard. This protects the company from liability if you damage the boat and any injuries that may occur during your trip. If you are an experienced boater, check with your insurance company to see if your policy extends to boat rentals or charters for maximum protection.
Planning a boating trip can be stressful, so it's important to plan ahead and have a backup plan for weather and unforeseen circumstances. Allow your schedule a little bit of flexibility and you'll be enjoying your vacation and your time out on the water.
Create Your Own!
By answering a few quick questions we will be able to tell you which dock or boat lift is the perfect fit for you.
Start Now! ▶
Tools