Knowledge Center Menu
Jet Ski Top Safety Tips for the Summer
Summer is starting to ramp up and so are water activities. One of the great past times for water enthusiasts is Jet Skiing. Jet skiing can be a lot of fun for the family, but it can also be the most dangerous. Taking precautions and extra safety measures will help reduce the chance of injury and keep you out on your Jet Ski and PWC longer. Here are some great safety tips for riding a Jet Ski and PWC this summer.
Wear a Life Jacket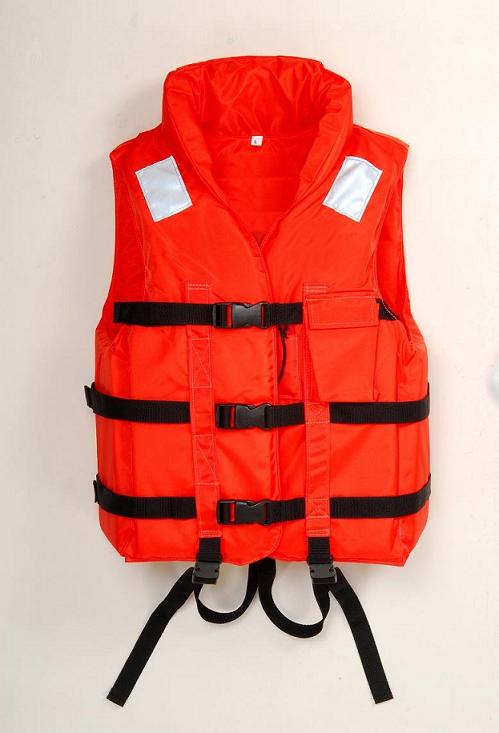 Many people who ride Jet Skis and participate in other water activities don't wear life jackets. When wearing a life jacket, make sure it fits properly. Jackets that are too big can cause water to push the jacket up towards your face, making it harder to float in the water. Jackets that are too small can make it difficult for the jacket to keep you afloat. These precautions are very important with children as well. Making sure your kids have a life jacket that is made for their size will reduce injuries and drowning. It's also important to check that your life jacket is approved by the U.S. Coast Guard and is the correct jacket for Jet Skiing.
Most states require children to wear life jackets. However, in a state that may not have regulations, the U.S. Coast Guard requires children under the age of 13 to wear a life jacket. Find out what your state's life jacket requirements for children are before heading out onto the water.
Wear a Watercraft Helmet
Watercraft helmets can prevent head injuries if you are ejected from the Jet Ski. A helmet can also protect you from flying debris if you hit something in the water. Jet ski helmets are highly recommended for people under the age of 18. Accidents will happen and watercraft helmets can significantly reduce injuries and death.
Most states don't have a law requiring the use of a watercraft helmet but it is strongly recommended for all riders to wear a watercraft helmet at all time while your jet ski and PWC is in motion. Be sure to check with your state's law.
Keep Your Jet Ski Properly Maintained
Often times, accidents can happen due to equipment failure. Equipment failure can be prevented with proper maintenance. It's important to go through a Jet Ski maintenance tips and checklist prior to taking your PWC out on the water and when you return. Ensure that you properly check cables, fuel and oil levels, and start your engine on land before launch. When it's time to put your PWC away from the winter, make sure that you properly winterize your Jet Ski before storing.
Use a Jet Ski Lift
When not in use, Jet Skis are often left floating in the water, which can cause extra wear and tear. Marine build-up can get into the inner workings of your Jet Ski, causing failure during operation. Dry docking your Jet Ski can help prevent marine life from building up on your PWC. Jet Dock's Jet Ski lifts are highly recommended. PWC floating lifts raise your Jet Ski out of the water when docking. Jet Dock's Jet Ski lifts make drive-on docking simple and safe because of the walk around space on the lift. They are maintenance free and work in all water levels. Including very shallow water. When it's time to store your Jet Ski for the winter, a floating Jet Ski lift can also be stored indoors and out of the water and easily reinstalled for the next season.
Don't Drink While Operating a PWC
Alcohol is one of the leading causes of watercraft accidents. Drinking can severely impair your judgement, reaction time and coordination. If you drink, it's recommended to be on land and around designated drivers. Stay away from the water, Jet Skis and other PWC while under the influence.
Don't Speed On Your Jet Ski
Speeding is another leading cause of accidents on the water. Speed can also cause you to follow too closely to another PWC rider. Give yourself a good distance between yourself and others and allow for ample room to stop. Maintain a safe speed and distance while out on the water to prevent serious accidents.
Most watercraft accidents can be prevented by taking proper precautions. Enjoy your summer out on the water, and follow simple safety tips to make sure everyone around you is protected.
Wear a life jacket
Wear a helmet
Maintain your equipment
Use a Jet Ski lift
Don't drink while operating a PWC
Don't speed
Use common sense
Safely dock with a Jet Ski lift
Ready to upgrade your old Jet Ski lift? Jet Dock's Jet Ski lift's are a safe way to store and dock your PWC when you're not using it. Check out Jet Dock's easy to use Jet Ski lifts that will keep you and your family safe this summer.

Create Your Own!
By answering a few quick questions we will be able to tell you which dock or boat lift is the perfect fit for you.
Start Now! ▶
Tools