Knowledge Center Menu
Is Your Boat in Storm Conditions? We've Got 6 Tips to Get You Out
Question: You are caught in a severe storm in your boat. What should you do?
We've already told you how to prepare your boat and boat lift or dock against severe weather conditions. In those posts, we concentrated on the essentials of safety gear, lightning protection systems and docking preparation. Now, that your boat and boat lift or dock are fully prepared to take on a storm, it's time to focus on the frightful event you actually get caught out in the water during a horrific squall. Listed below are six tips that will help to keep you and your crew safe when you've found your boat in a storm.p>
1. Put on Life Jackets and Harnesses
When a storm hits, you and your crew should all wear lifejackets to ensure everyone is safe in case someone were to fall overboard. Countless times we hear from experienced boaters that they do not need lifejackets, because they are skilled swimmers. But no matter how strong of a swimmer you are, you will not likely beat the onslaught of water during a storm. Also, we recommend having harnesses readily attached to the cleats or tie-offs on your boat to have them available to secure everyone onboard.
2. Stow Unneeded Objects and Gear
It is important to store equipment that could get tossed around while your boat's in rough seas. Moving and falling objects can cause serious injury and even death. There are many heartbreaking stories of boaters losing their lives by getting knocked unconscious by tumbling objects and falling overboard.
3. Close Windows and Latches
Many boaters overlook shutting windows and securely fastening latches because of sheer panic while being on a boat in a storm. Shutting your windows and latches prevents water from flooding the cabin of your boat. Flooded cabins can weigh down the boat, increasing the risk of the boat sinking.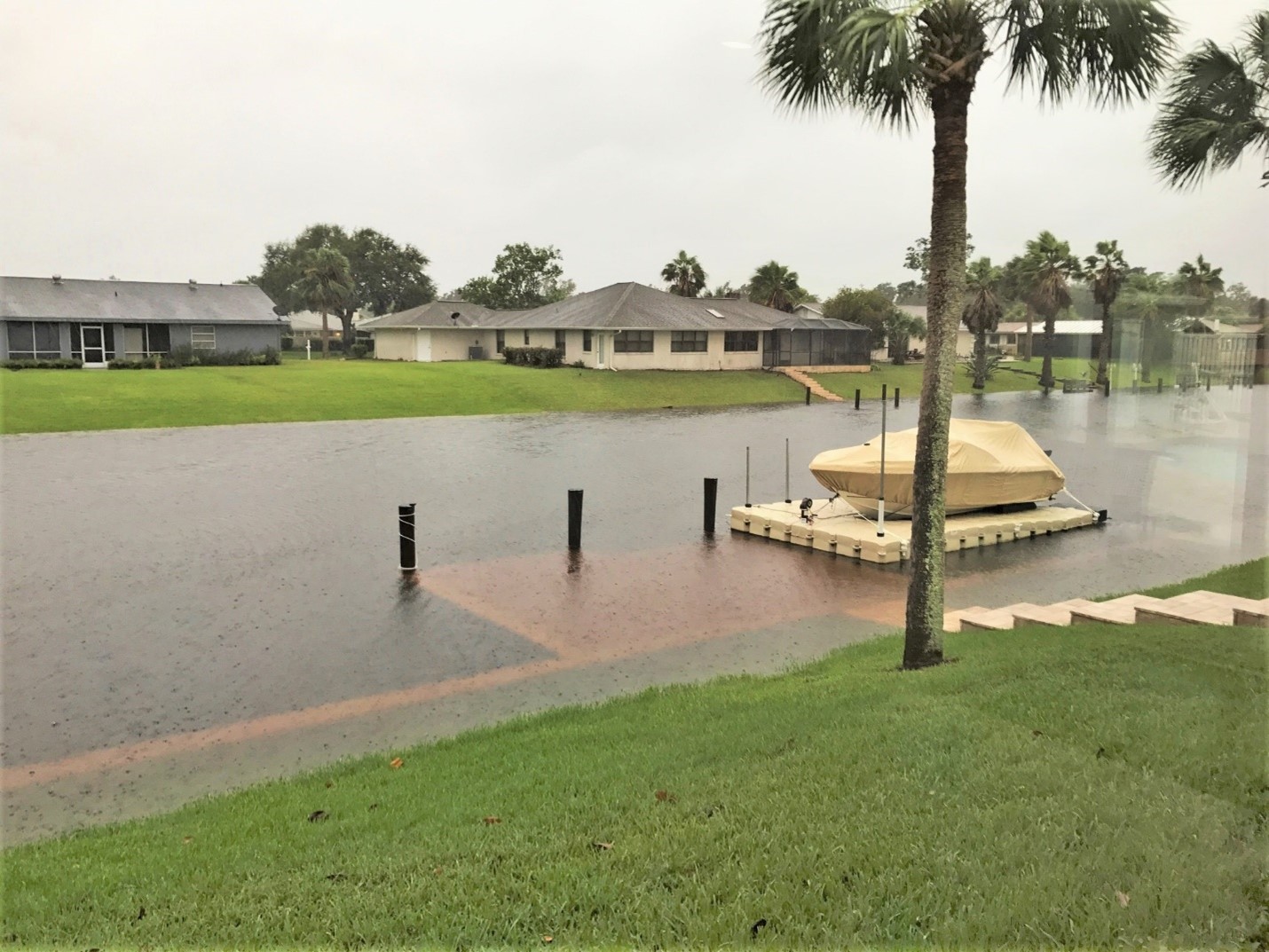 4. Stay Away From Metal
If lightning strikes the boat or even near the vessel, there is a great chance you could get severely electrocuted if you are touching a metal object or part. We suggest gathering your crew in the center of your cockpit to avoid metal and to keep them out of harm's way.
5. Slow Down the Boat
When the storm begins to pick up, slow your boat as quickly and as safely as possible. When your boat's in rough seas, you should keep just enough power to maintain headway and steering in the churning water and wind. We recommend keeping your boat at a pace that does not outrun the water, but rather is slow enough for the water to outrun the boat. This actually creates a more comfortable ride. If you exceed the speed of the stormy seas, you risk the chance of losing control of your boat or broaching.
6. Steer Your Boat in a 45-Degree Angle toward the Docking Area
If you find your boat in storm situations, heading the bow of the boat into the waves at a 45-degree angle is the safest way to proceed to the shore. This will help you to avoid having your boat get swamped by the waves as much as possible
Many of these tips seem like common sense but they are still commonly overlooked by boaters during a storm. We advise you to use these tips to ensure that you and your crew are as safe as possible. If you get stuck out in the water during a horrible squall, stay calm so you don't neglect these safety precautions.
Jet Dock Provides the Safest Way to Dock During Bad Weather
When you find your boat in a storm, Jet Dock's floating docks and walkways offer the safest way to return home. Contact us today to find out what a Jet Dock solution can do for you.
Find Your Dock Now
Create Your Own!
By answering a few quick questions we will be able to tell you which dock or boat lift is the perfect fit for you.
Start Now! ▶
Tools