Locations Menu
Portable Boat Lifts and Docks
If your boating needs are ever-changing, or if you are moving your boat slip or moving to a new waterside cottage, you need a modular and portable boat lift by Jet Dock. Our floating docks and portable boat lift options are valuable in many ways: you can move them from impending storms, move them from slip to slip in a marina, or even move them to a different property altogether. And Jet Dock's modular boat dock and lift design means it will change with all your boating needs.
Whatever your boating needs are today, Jet Dock's modular boat docks and modular and portable boat lifts will change with you. Today's pwc lift can be tomorrow's boat lift for a 38' twin outboard center console boat. The same modules and connecting devices are used for all of our docking designs. Reconfigurations are common for our customers, and their Jet Dock investment will grow with them through the years. Due to its infinite uses and portability, your Jet Dock inventory has great value at resale. The foating portable docks can be converted from a boat lift to several PWC lifts, from a floating walkway to a work platform, from a "T" shaped dock to a "U" shaped dock, and back again!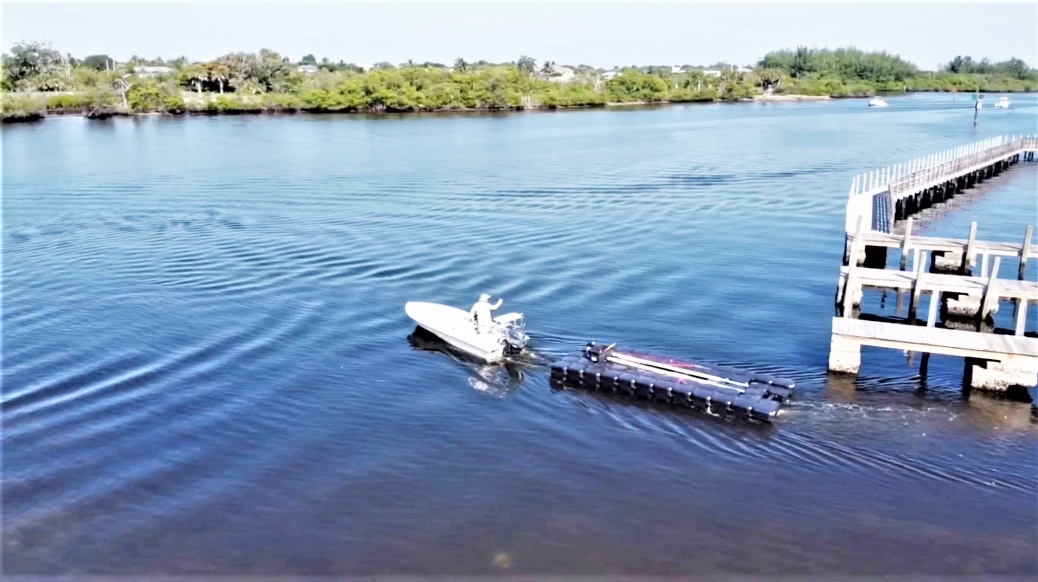 Portable boat lifts and portable docks have tremendous advantages. Today you may need your portable boat dock on the left side of your property. Tomorrow you may want it on the right. The following week a relative may be coming to visit with a 50' cruiser and you may need your Jet Dock moved across the waterway to a friend's house. No problem. With Jet Dock portable boat docks and portable boat lifts, simply untie it from the mooringand tow it around with a pwc or dinghy. It's as easy as that. Modular, changeable and portable. That's Jet Dock.
Create Your Own!
By answering a few quick questions we will be able to tell you which dock or boat lift is the perfect fit for you.
Start Now! ▶
Tools