Product Photos
Interested in this product? Let's talk!
Call us at 1-800-538-3625 to speak with a knowledgeable Jet Dock representative.
Universal Floating 28 Foot Pontoon Boat Lift & Dock
If you've ever docked at a traditional harbor, you know just how frustrating it can be to get your boat in and out of the water. Make that frustration a thing of the past with our Universal Floating 28' Pontoon Boat Lift, which dry-docks your craft for easy access and movement. Measuring in at 11'8" wide by 31'8" long and utilizing our patented drive-on ramped design, this lift has been designed to comfortably accommodate all varieties of 28', outboard-powered pontoons or catamarans. Need a specially-designed dock for a unique craft? Contact us today to learn about the wide variety of customization options Jet Dock offers for all our boat lifts and floating docks.
Peace of Mind: Lifetime Limited Warranty
Bow Retention Winch Turret
Patented Drive-On Ramped Design
Assembled & Ready To Use
Customizable, Modular, Changeable Configurations
Perimeter Tie-Off Cleats For Extra Security.
Security System Ready
Expandable Walk-Around Space for Boarding and Deboarding
Rugged Polyethylene Construction
Water-Draining, Dry, Self-Bailing, Deck
Non-Skid Safe Surface
Patent-Pending Submersible Deck Innovations
Diagrams & Technical Schematics
Select the thumbail to view larger image.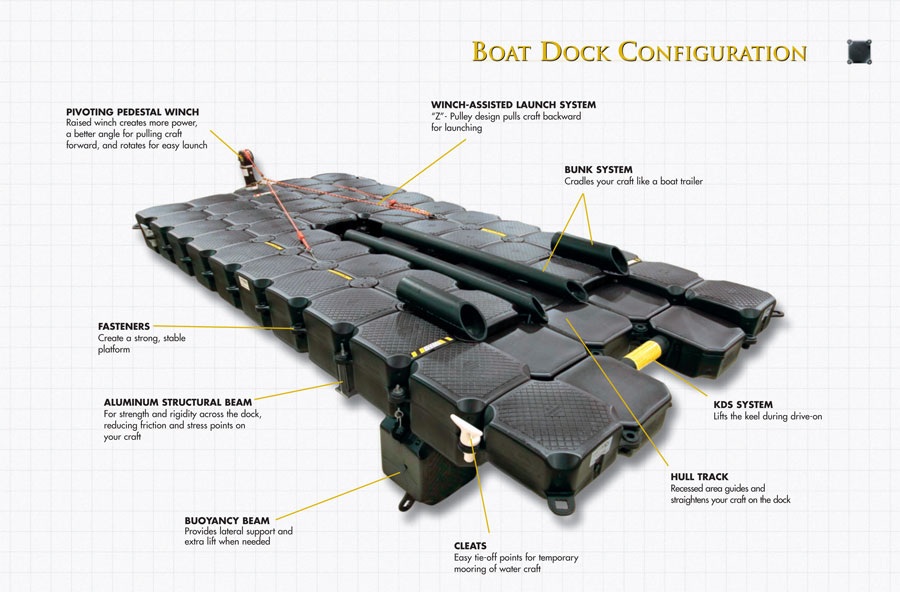 Other Pontoon Boat Lift (18'- 28' boats)
Create Your Own!
By answering a few quick questions we will be able to tell you which dock or boat lift is the perfect fit for you.
Start Now! ▶
Tools