Product Photos
Interested in this product? Let's talk!
Call us at 1-800-538-3625 to speak with a knowledgeable Jet Dock representative.
30' High Performance Boat Dock
Make docking your boat a breeze with our boat docking systems! The high-performing Universal Performance Aquapad 30' Boat Dock is a 15' wide by 35' long system features our patented drive-on ramped design. Plus, the submersible stern section makes launching and dry-docking effortless. So you can spend more time on the water and less time worrying about docking your boat. This high-performance boat dock is ideal for all types of outboard and sterndrive-powered boats. Have questions about finding the best boat dock for our boat? Contact us today!
30' Performance Boat Dock Features:
Assembled & Ready To Use
Lifetime Limited Warranty
Durable High-Density Polyethylene Construction
Patented Drive-On Ramped Design
Patented, Modular, Changeable Configurations
Non-Skid Surface
Expandable Walk-Around Space
Perimeter Tie-Off Cleats
Provisions For Security System
Dry, Self-Bailing, Water-Draining Deck
Bow Retention Winch Turret
Patent-Pending Submersible Deck Technology
Diagrams & Technical Schematics
Select the thumbail to view larger image.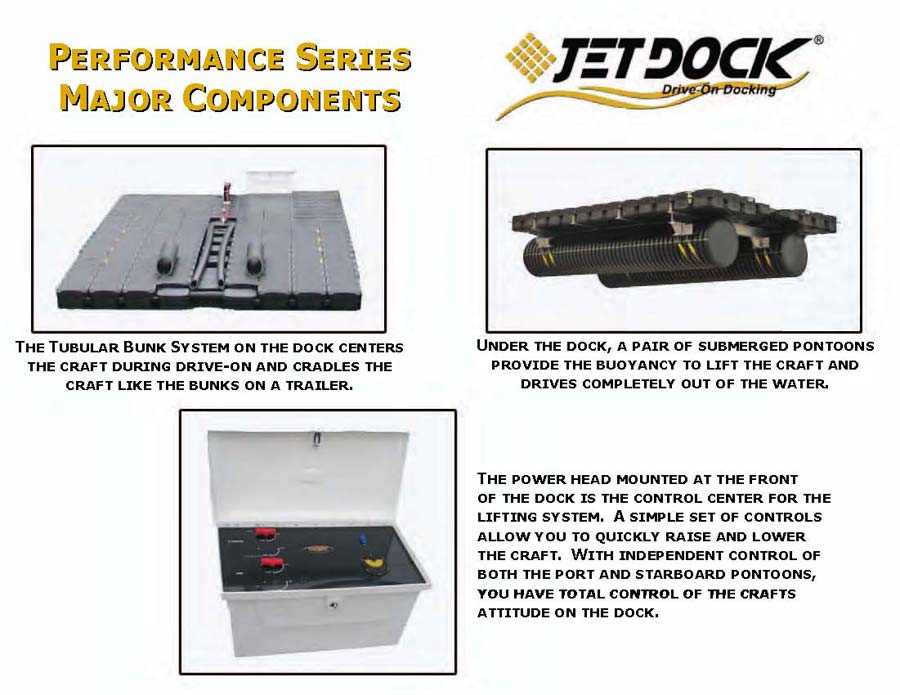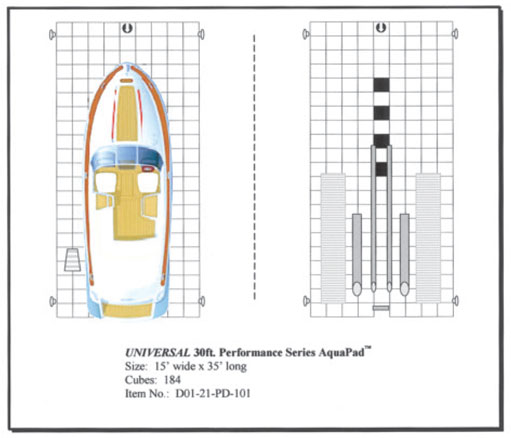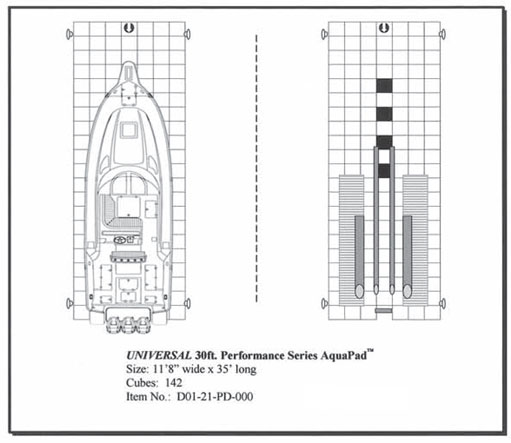 Create Your Own!
By answering a few quick questions we will be able to tell you which dock or boat lift is the perfect fit for you.
Start Now! ▶
Tools