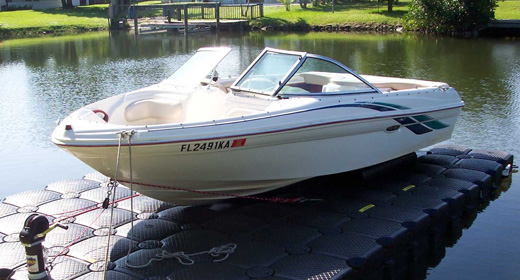 Find a Dealer
Finding a Jet Dock dealer is as easy as browsing the list below. For direction contact with our US Corporate Sales Office, please call us at 877-357-2778 or email us at dealer@jetdock.com.
become a Dealer ▶
Jet Dock Boat Lifts and Floating Docks Dealer List
Corporate Office Sales
Mail Us
Phone: 877-357-2778
Int'l and Corporate Calls: 216.750.2264
Fax: 216.750.2274
Mon – Fri 8:30am – 6:00pm
Sat 9:00am – Noon (March – August only)


International Dealers
Gilbert Marine
Territory – Russia and Ukraine
Contact – Irina Zhukova
Phone – (+7) 495-787-42-66 or (+7) 495-951-23-08
E-Mail Dealer

King Industries, Inc.
Territory – Canada
Contact – Brad King
Phone – (877) 289-3625 or (416) 253-9329 ext. 1
Visit Dealers Website


Al Waqar General Trading LLC
Territory – United Arab Emirates, Oman, Qatar, Yemen, and Kuwait
Contact – Ryan Trutch
Phone – +011.97.1.55554422
E-Mail Dealer
Visit Dealers Website


Kooheji Marine Center
Territory – Kingdom of Bahrain
Contacts – Ahmed Alani
Phone – +(97) 31-770-0007
E-Mail Dealer

Boat Lifts, Jetties and Marinas
Territory – Western Australia
Contacts – Ian Fahl
Phone – +(61) 0408-943-636
E-Mail Dealer

Tzvika Hendler, Ltd.
Territory – Israel
Contacts – Tzvi Hendler
Phone – +(972) 8.9700609
E-Mail Dealer

Adrico Trading Sendirian Berhad
Territory – Malaysia and Singapore
Contacts – Anthony Chew
Phone – +(60) 3-5192-1351
E-Mail Dealer

Platinum S.A.
Territory – Guatemala
Contacts – Pedro Bartolome Presa
Phone – + (502) 2.434.9696
E-Mail Dealer

Family Boats
Territory – New Zealand
Contacts – Peter Carlson
Phone – +(64) 9-274-2421
E-Mail Dealer
Boat Lifts for Sale and Floating Walkways
Learn more about our boat lifts, PWC lifts, and dock walkways. Jet Dock provides the list of specs and information you need in order to decide which may be the best dock for you. Also, try out our dock finding tool that can help you in the decision process.
Create Your Own!
By answering a few quick questions we will be able to tell you which dock or boat lift is the perfect fit for you.
Start Now! ▶
Tools